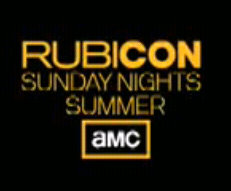 Rubicon – AMC's New TV Series Rubicon (Trailer Video)
I'm a sucker for suspense thrillers and government conspiracy type shows. That's why AMC's new TV series coming up called Rubicon caught my interest. The sneak peak of Rubicon – supposedly a 46 minute pilot show – aired last night on AMC after after the season 3 finale of Breaking Bad. I guess I missed it because I was glued to the Lakers vs. Celtics game 5 last night and then went to bed.
So did anyone get a chance to catch the Rubicon pilot show last night on AMC?
Rubicon stars James Badge [The Pacific, The Departed], Miranda Richardson (Harry Potter and the Goblet of Fire, Sleepy Hollow), Dallas Roberts (Walk the Line, Flicka,The L Word), Jessica Collins (The Nine, CSI: Crime Scene Investigation), Christopher Evan Welch (Vicky Cristina Barcelona), Lauren Hodges (Law & Order) and Arliss Howard (Full Metal Jacket, Natural Born Killers, The Sandlot).
Rubicon centers around an intelligence agency, conspiracy theories, and the number 13 as a key center piece to inside secrets the show will reveal. The series centers around various fears, mainly the fear of the number 13. And ironically, the TV series is scheduled to run 13 weeks.
Rubicon – AMC's TV Series Rubicon Video Trailer