What Time iPhone 4 Pre Order? Some Say 4am (iPhone 4 Update)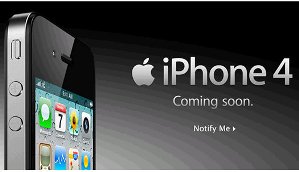 The AT&T Facebook Fan Page is a pretty good source for discussion, questions, and answers about new iPhone launches. Since AT&T is the exclusive carrier for the iPhone, it really makes sense that they would have the inside scoop on everything regarding the iPhone 4.
A question that everyone is now asking about the iPhone 4 pre order is this:
What time can we pre order the iPhone 4 from the AT&T website?
So I took this question to the AT&T Facebook Fan Page and posted it. I've gotten a couple of responses – one guy said "learn to google". Which is funny because I took that response as equivalent to "I really have no idea so I'll just say something ridiculous instead".
4am on AT&T website to pre order iPhone 4
One person said they just spoke to an AT&T store manager who said that the iPhone 4 will be available for pre order on the AT&T website at 4am.
So of course I immediately replied back with – well is that 4am EST or 4am PST.
Here's exactly what the guy posted:
I just got off the phone with my buddy who is an at&t store manager. The iphone pre ordering will not start till 4am online and 7am in corp stores.