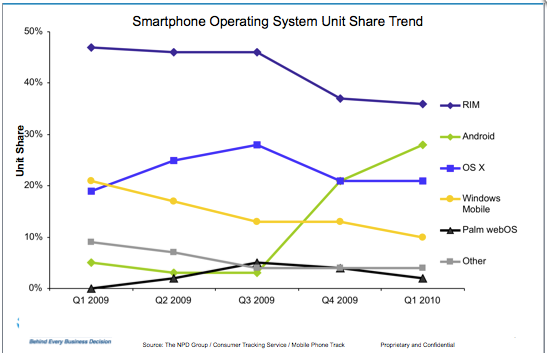 According to Fortune's website Samsung is going after Blackberry in the smartphone market. NPD numbers from March show that Blackberry is more likely to lose market share from Android then other companies. Since Google's next version of their mobile operating system Android 2.2 aka froyo.  Has a lot of features that business & enterprise customers are looking for, such as remote wipe, auto-discovery & Microsoft Exchange support and many other enterprise features that were shown off during Google I/O.  More and more small & large business are using Google Applications such as Google Talk for their messaging needs.
It seems using Google's Android operating system would be a logical choice for companies. Once business move away from Microsoft Exchange & Lotus Notes to Google's could-based services, companies switching from Blackberry to Android based handsets would be much easier. With the Samsung Galaxy Q a QWERTY keyboard based Android phone that will be directly marketed toward Blackberry users.
According to a report by the Korea Times the Samsung Galaxy Q is directly targeted at the BlackBerry manufacture Canada's Research In Motion. The Korea Times source stated " It is Expected the Galaxy Q will pave the way for Samsung to eat up more shares in QWERTY smartphones in North America, where the Canadian company is leading the way"
According to Chiquita research Android is most popular on the Motorola Droid sold by Verizon Wireless. Which features a slide out QWERTY keyboard unlike the Blackberry, which has a fixed QWERTY keyboard. According to an email of a press event the Droid 2 is expected to be available June 23rd.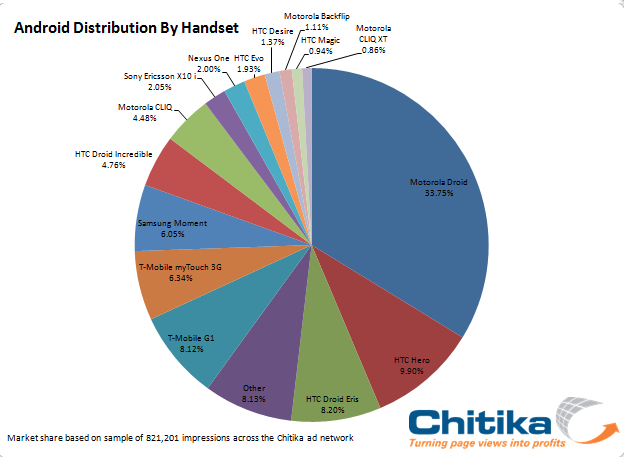 Josh Uhlemeyer
Former Author of Mobile News Now
Authors Facebook Page