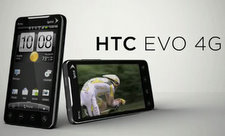 HTC Evo 4G Updates Coming, HTC EVO 4G Issues Continue
As we are seeing with the new iPhone 4 problems, technology can (and in most cases will…) come with continuing glitches. Take the HTC EVO 4G for example. Sources are claiming that yet another round of updates are scheduled for the HTC EVO 4G on June 28th. These latest updates are designed to fix issues that were unresolved from the previous HTC EVO 4G update released.
The latest HTC EVO 4G update that is coming supposedly will fix issues with battery life when using Facebook Mobile, improve Wi-Fi reception (with the possible activation of Wi-Fi N support) and fixes to Exchange email support.
Despite the coolness of the HTC EVO 4G, there are some people who believe the device just isn't quite ready for mainstream implementation quite yet. Issues such as the 2 way video chat not working properly, and the fact that 4G isn't yet adopted on a large scale makes the HTC EVO 4G seem a bit unprepared.
If nothing else, Sprint seems a bit behind the curve with their EVO 4g coverage. Customers are still having to pay the $10 per month for 4G coverage, even if they are not actually located in a 4G coverage area.
For those that aren't in a 4G coverage area – you still get pretty good 3G coverage, according to the early adopters of the HTC EVO 4G.