Sprint 4G Coverage Update, 9 New Cities Added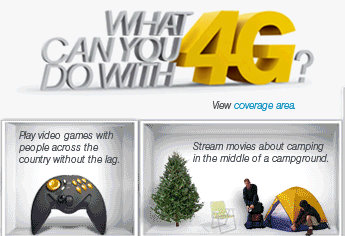 Sprint is aggressively expanding their 4G coverage area, and rightly so. If you buy a 4G enabled phone, like the HTC EVO 4G, then you are going to pay $10 extra for the 4G data package – regardless of whether your city gets 4G or not!
So, if you live in one of the 9 cities below, then Sprint has just announced their 4G coverage of your city:
St. Louis
Salt Lake City
Merced
Syracuse
Visalia
Yakima
Eugene
Rochester and Tri-Cities
One side note, if you don't live in a city that has 4G coverage, then I think you'll find the Sprint data plans affordable compared to the likes of AT&T and Verizon, even if you only get 3G for now.