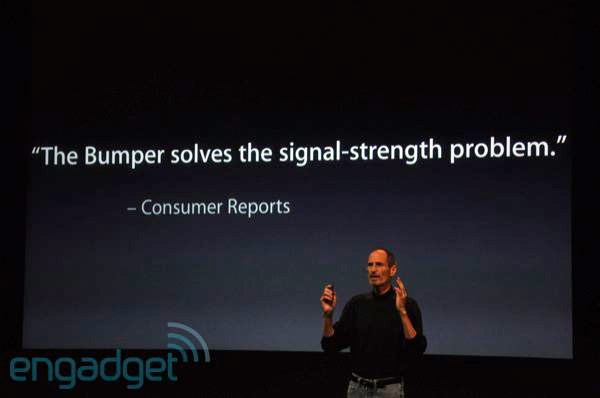 If you are waiting for Apple to send out a software update that will ultimately fix your iPhone 4 from losing it's signal strength, then you might be in for a shocker.
In response to a New York Times article that claimed Apple would have to send out a software update to fix the iPhone 4 antenna and signal problems, Apple's own Scott Forstall said the report is "patently false".
If you read Apple's information about the iPhone 4 antenna, then you'll realize that the signal strength problem goes far beyond just the iPhone 4. Other phones have the same issue a different levels and degrees.
So for now, as Steve Jobs said in his press conference today, the fix for the iPhone 4 signal strength issue is a free Bumper case – or some other case that you put on your iPhone 4. The fix is not going to be a software update, recall, or anything else too extreme.
There you have it…
[source: Engadget]