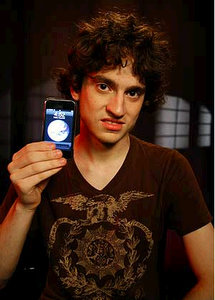 Apple has just announced their free iPhone 4 case program. Anyone who purchased an iPhone 4 before September 30th, 2010 is eligible to receive an iPhone 4 Bumper case, or a select third-part case from Apple at no charge.
This program is in response to the iPhone 4 Grip of Death problem that has plagued around 2% of iPhone 4's. So in response to this problem, Apple is now giving away free iPhone 4 Bumper cases. The case has been proven to nearly 100% mitigate the iPhone 4 signal strength problem (Grip of Death).
Here's how to get your free iPhone 4 Bumper Case
Download the free iPhone 4 Bumper case iPhone app
Launch the app on your iPhone 4 > sign into you iTunes Store account or Apple ID
Select your Bumper of case
That's it – then proceed to an AT&T or Apple retail store to get your free Bumper case.
If you previously purchased an iPhone 4 Bumper case:
If you already purchased an iPhone 4 Bumper case then Apple will give you a full refund, to include any taxes and shipping fees you may have incurred.
Credit card
If you used your credit card then your account has already been refunded. Apple is saying that it may take up to one billing cycle for you refund to appear.
Cash, check, or gift card at an Apple Retail Store
Return to the Apple store where you purchased your iPhone 4 with your receipt by September 30, 2010, to get your refund.
Gift card on the Apple Online Store
Apple will automatically mail you a new gift card for the refund amount.
If you bought from an AT&T Store
Apple will reimburse you for the purchase price of your iPhone 4 Bumper. Just fill out this rebate coupon and mail it to us by September 30, 2010. Apple will also send your rebate as soon as we process your claim.
Read terms and conditions here