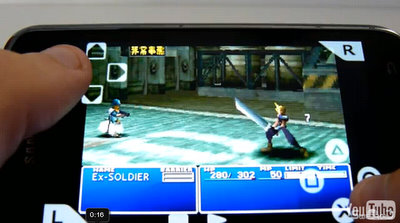 For you hardcore gamers, and Android phone owners, you might be excited to know that the Android PlayStation Emulator (PSX4Droid) is now available in the Android Market and is listed for "high-end Android" devices.
The developer of the PSX4Droid is ZodTTD, who has created several iPhone emulators. The Android PlayStation Emulator runs on firmware 2.0 or later.
The Android PlayStation Emulator has the ability to go fullscreen, and the controls work via touchscreen.
Mobile phones such as high end Android devices and the iPhone have been putting immense pressure on the game console industry. Access to games, and inexpensive (a lot of times free) pricing, not to mention the "mobility" aspect of gaming, is taking substantial market share from the traditional "big boys" of gaming.
Here's a preview of Android PlayStation Emulator (PSX4Droid):