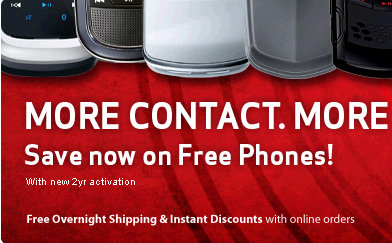 Verizon just announced they are giving away a free LG Accolade mobile phone with a new 2 yr activation.
This is a great idea from Verizon – give a way a free phone to build up customers on the mobile phone carrier side of business.
I'm of the opinion that Google will eventually start giving away, or subsidizing heavily, all Android powered phones. The reason, because the more people using Android handsets, the more people are browsing the mobile web and seeing ads within the Google network.
View Entire List of free Verizon Phones here
And I've listed them out below as well – here's a list of free mobile phones that Verizon is now giving away with 2 year activation:
LG Cosmos™
Pantech Jest™
Samsung Intensity™
Samsung Intensity™ in Flamingo Red
LG Accolade™
Samsung Smooth™
Samsung Smooth™ in Metallic Grey
Verizon Wireless USB760 Modem
HTC Ozone™
Palm® Pixi™ Plus
Samsung Saga™ in Gray
Verizon Wireless CDM8975
LG VX8360
Nokia 2705 Shade™ Non–Camera