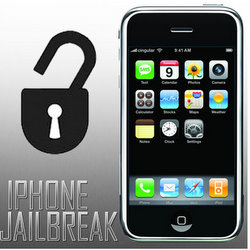 Imagine having an iPhone running the Android OS!
Just the thought of it (I'm sure) makes the Apple fanboys shutter.
But, a new law just passed that makes jailbreaking an iPhone legal. So now the deep, dark underworld of iPhone jailbreaking can come out of hiding and actually start marketing their iPhone magic, to include having your iPhone run on the Android OS.
But so many more opportunities open up for the iPhone as well. Mostly, Apple no longer will have the leverage to keep such a tight grip on what people do (or don't do) to their iPhones.
In fact, I see this new legislation that makes jailbreaking the iPhone more in line with open source…. capitalism even!
Maybe this will force the next generation iPhone (the iPhone 4GS, or the iPhone 5???) to be running on an open source OS.
What do you think?