So have you noticed this yet?
Google has changed the top sponsored results in the Google search results from a light yellow background to a purple background.
Here's what I'm talking about – notice the purple background in the top sponsored results in Google search: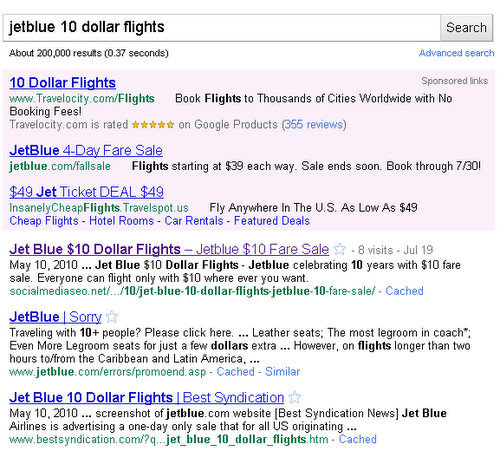 Why the change?
Google has officially stated that the change is due to the changing dynamics of their search results. No longer do you get just simple text based results ranking from 1 – 10.
Here's Google's official response:
Starting today and ramping up to 100% globally by the end of this week, we'll be changing the background color for ads that appear above the search results on Google.com as well as our local domains. The ads, which currently have a pale yellow background, will change to have a pale purple background. This change is part of the 'look and feel' update to our color palette and logo that we made back in May of this year to keep the Google results page looking fresh and modern. This is purely an aesthetic change to our ads and won't have any impact on the way we target or serve advertisements on Google.com.
It wasn't much more than a few years ago when Google search results had a blue background.
Then the change went from blue to yellow, and now from yellow to purple.
Here's the evolution of the background color of Google's search results:
And then of course you can see the purple background from Google search results at the top.
So what do you think about the change in Google search result's background color?
Do you like, or naw…?
sources: Search Engine Land, RimmKaufman