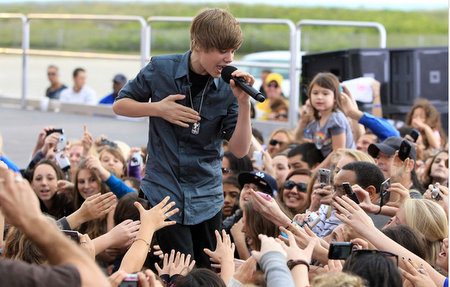 Did Shaq really just serenade Justin Bieber?
Yes, it's true!
Don't believe me? Then check out the video below.
This video was shot during a Justin Bieber concert rehearsal in Phoenix, Arizona where The Shaq showed up and decided to sing to Justin Bieber.
I would have to say that Shaq pretty much put the nail in the coffin for any singing gigs after he retires from the NBA.
But who knows, anyone singing next to Justin Bieber can probably do alright!
Here's the video of Shaq singing with (and to) Justin Bieber: