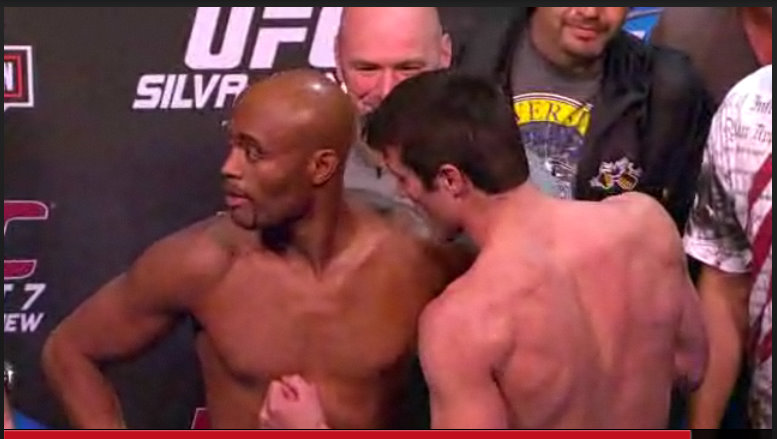 Here we go again, tomorrow night it's UFC 117.
The feature fight is between Anderson Silva and Chael Sonnen which is sure to be a circus, as are much of Anderson Silva's fights.
However, he is very difficult to beat.
So is someone wants to stop Silva from all his antics in the octagon, then you simply need  to knock him out.
Silva vs Sonnen, UFC 117 Weigh In
The weigh in today between Silva and Sonnen has already kicked off the circus show of Anderson Silva.
When the two fighters were brought together, Anderson Silva refused to look Sonnen in the eyes.
So the weigh in became a spectical and of course now the web is buzzing about it.
Coming into UFC 117, Anderson Silva is the heavy favorite over Sonnen.
Click the link below to watch the official weigh and some highlight videos of Silva and Sonnen:
http://www.ufc.com/media/UFC-117-weigh-in-video