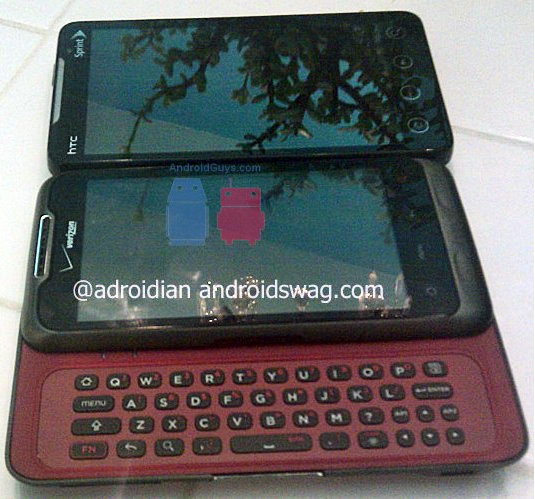 Just leaked photos of a new possible Verizon / HTC Android phone is hitting the web via AndroidGuys.com.
The Verizon branded Droid phone comes with a 4 inch display and full 4-row slide out keyboard.
So think HTC EVO 4G with a slide out keyboard – sounds pretty strong indeed.
The rumored Verizon / HTC phone is being called The World Phone due to its Vodaphone SIM card, which indicates it will run on both CDMA and GSM networks.
The Verizon / HTC Android World Phone is also rumored to have a 1.2 Ghz processor.
You can check out some more photos of the World Phone at AndroidGuys.com.