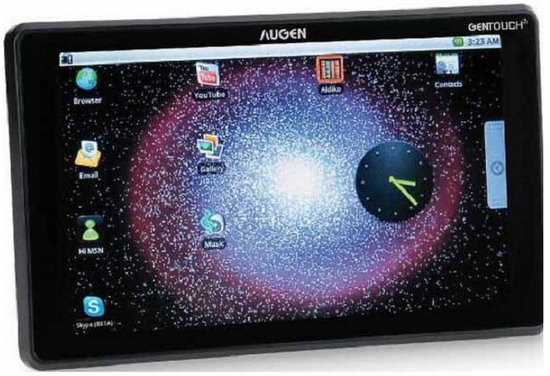 How about this for your fine Saturday afternoon!
You know the Augen GenTouch 78 Android tablet I wrote about last week? The one that was catching all the media attention because of it's price point of $149? Yeah, that one.
Come to find out, Augen is selling their Droid tablet with a pirated version of the Android OS.
So basically you have K-Mart selling pirated copies of an Android tablet!
According to LaptopMag who reached out to Google for comment about the Augen situation, a spokesperson from Google said:
"Augen included proprietary Google software in their product via n unauthorized vendor. Google only licenses its software to partners and OHA (Open Handset Alliance) members directly"
As it is, even though Android is an open source platform, you still need licensing and authorization from Google to distribute the OS on any device – something Augen overlooked (and KMart too).
Not sure if K-Mart still has the Augen Android tablet on the shelves still, but this is sure to put a damper on their Android tablet initiatives.
And that puts us back to square one on waiting for a killer Android tablet to hit the market.
via IntoMobile