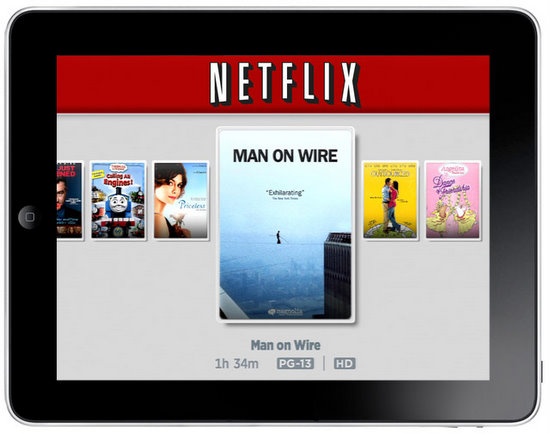 According to a Netflix job board posting, a future Nexflix Android app is in the making. According to the job posting, "Netflix is looking for a great engineer to help us build Instant Streaming client implementations on Android devices." Netflix already has an iPhone app but it is less than desirable in the marketplace. The primary complaint right now is the Netflix app drains the battery too quickly.
According to Mashable, the Netflix job posting also mentions "experience with digital rights management (DRM) and "Experience with other mobile application platforms (e.g. iPhone/iPad)."
I think the iPad is primed for a highly efficient Netflix app that streams movies instantly. The iPhone, and any other Android type phone, may be challenged to pick up wide spread use because the screens are too small. But with the iPads 9.7 inch display, and potentially even HD, viewing will be much more pleasurable.
So what do you think about Netflix looking to build high end apps to stream movies over Android and iPhone / iPad devices?
Will you be watching Netflix movies on these devices?