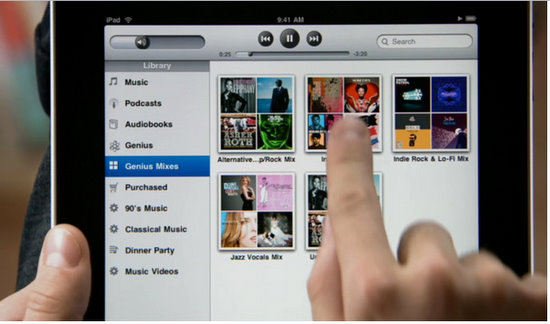 Apple has added their Genius recommendation system to iPad apps in the app store.
iPad tablet owners can now add Genius recommendations in the app store while browsing for new apps.
If you own an iPad, simply enable "Genius" next to "Updates".
Once enabled, you'll be given a list of apps that you may be interested in based on past apps and downloads you've made.
This new feature for acquiring apps on your iPad will work well with Apple's system of "try before you buy" system.
Now you can demo an app on your iPad before you buy it!
Pretty cool huh?