For those of you looking for a more "comfortable" experience with your iPad, you might be interested in the iPad and iPad bed. That's right, you can now buy The iPad Chair and The iCon iPad Bed. This is furniture designed specifically with you – and your iPad – in mind.
The iPad Chair is a cool looking theater style chair that will cost you only $2495.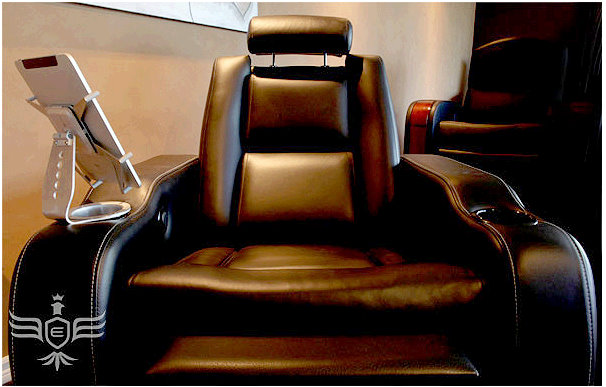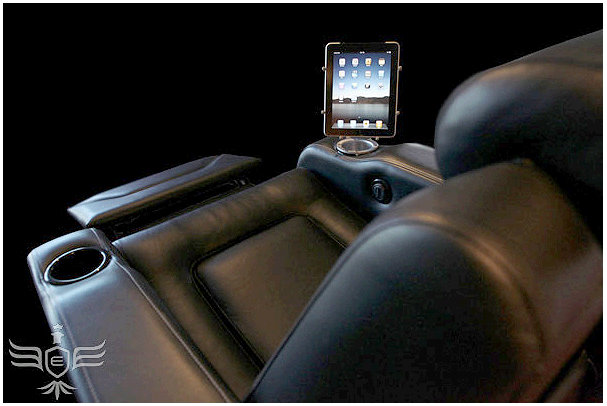 The iPad iCon Bed is highly futuristic looking bed that comes with charging iPad charging ports built right into the head board. The iPad iCon Bed will set you back a cool $20k (yes… $20,000). But hey, it's worth it for you and your iPad to "recharge" in style!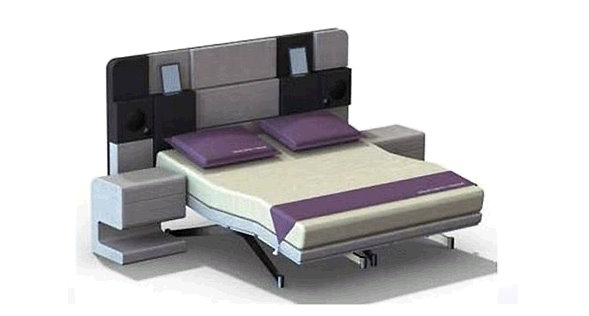 The iPad Chair is manufactured by Elite Home Theater Seating, and the CEO says that, "We wanted to enhance the iPad experience by increasing the comfort level of the user.  Our testing indicates this increases the level of interaction and escapism with the device."
The iCon iPad Bed is brought to you by Hollandia International and mattress brand Therapedic. Here's what they had to say about their bed designed for the iPad: "The iCon Bed's upholstered headboard is in a class of its own with its sleek, modern look, along with four fully enclosed speakers, 250 watt amplifier and docking stations for two iPads built into the furniture. It is available in more than 200 fashionable colors and fabrics to complement any bedroom decor."
So what are your thoughts about this furniture designed specifically for the iPad?
sources: CultofMac