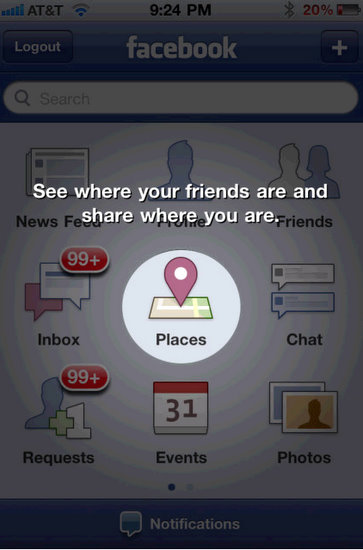 I've been writing about Facebook Places throughout the day today.
The most popular of the articles so far is:
How To Use Facebook Places On Your iPhone, iPad
One of the more intriguing developing stories so far with Facebook Places is one you might not have guessed. .
The fact that Facebook Places is only available (currently) in the United States seems to be captivating people moreso than that location aware app itself.
Ok, that might be a bit of an overstatement, but it's definitely worth noting based on the all of the attention Facebook Places has been getting today.
Facebook made it clear in the iOS 3.2.1 update on the iPhone Facebook app.
Here's what it says:
"NOTE: Places is only available for US users at the moment and will be rolled out gradually. We're working on launching other regions soon."
That probably doesn't make our overseas' counterparts very happy.
But hey, you can bring it up with Mark Zuckerberg if you like!
via TNW,