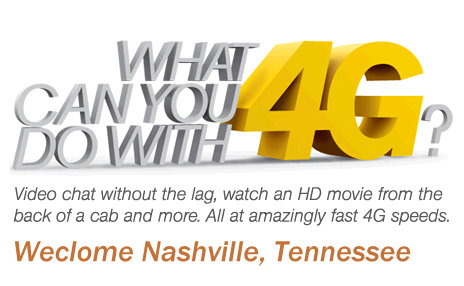 Sprint has just added 4G coverage to Nashville, Tennessee. This makes about a dozen or so new cities that have been brought online with Sprint's 4G WiMax coverage in the past 2 months.
The big city that this still waiting for 4G is New York, Los Angeles, and San Francisco.
Although ClearWire – Sprint's exclusive 4G carrier – has made recent statements that 4G is already in New York and coming online intermittently.
So congrats Nashville – let us know what kind of download speeds you're getting!