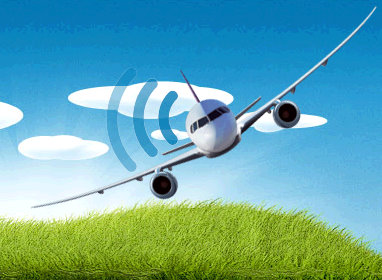 The need to be connected to the Internet is becoming critically important these days. From just checking your Facebook stream to business travelers needing to remain "plugged in", the ubiquity of the Internet is a huge need.
So out of this need to always be connected, one savvy entreprenuer decided that he was tired of traveling around the US and not knowing whether his flights had Internet connection (WIFI) or not. And HasWifi was created.
With HasWifi, you can now check your flights to find out if you have WiFi connection. This can help you determine whether you want to purchase the ticket or not, and find flights that are Wifi enabled.
Anthony Petito, the founder of HasWifi is also contemplating an API that traveling sites like Expedia.com could use to integrate into their booking services.
Mr. Petito said this about why he built HasWifi:
"Several months ago, I had a slew of flights that took me across the country.  Since they were all booked back-to-back, it left little time between trips where I could actually hop on an Internet connection to get work done.

My solution was to use the wifi on the plane instead.  The problem was that I had no idea if the flights I booked would even have the option available to me.  After hours of searching the web, the airline carrier's website and even GoGo's own website I still had absolutely no idea."
via TechCrunch