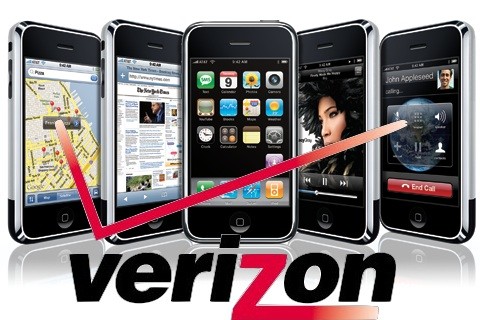 BoyGeniusReport wrote an article today announcing that the Verizon iPhone will be coming (officially) in January 2011.
However, this isn't anything new – back in June I covered a Bloomberg story and associated video that announced the Verizon iPhone would be coming 1Q 2011.
Here is what the Bloomberg report stated back in June:
Verizon Wireless, the largest U.S. mobile-phone company, will start selling Apple Inc.'s iPhone next year, ending AT&T Inc.'s exclusive hold on the smartphone in the U.S., two people familiar with the plans said.
The device will be available to customers in January, according to the people, who declined to be named because the information isn't public. Natalie Kerris, an Apple spokeswoman, and Jeffrey Nelson, a Verizon Wireless spokesman, declined to comment.
Regardless, I know the world is excited to finally see an iPhone arrive at Verizon. However, Verizon and Apple have not had an easy go it thus far. Apple had to completely redesign the iPhone from the GSM platform to conform to Verizon's CDMA platform.
Thoughts?