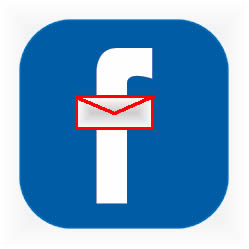 UPDATE:  Here's how to enable email notifications for your Facebook Fan page as of April 2013.  The article below is now obsolete :)
I've written previously about How To Get Email Notifications for your Facebook Fan Pages, but this was sort of a hacked work around that worked, but was  bit cumbersome to stay up with.
Ironically, that post has been ranking between 1 and 3 in Google since mid-year 2010 for "facebook fan page email notifications", and I've gotten a lot of feedback, insights, insults, etc… from people all over the world talking to me about the method I describe.
Luckily for you and I, there is a new "OFFICIAL" way to receive email notifications when someone comments on your Facebook Fan Page.
This does need to be setup in your Facebook account work properly, but I can testify to the effectiveness of the notifications because I've been getting emails of new comments pretty consistently since two days ago when I set it up.
Here's how to setup your official email notifications for your Facebook Fan Pages
Let me make one quick note before the step – by – step… you'll notice that you can also set up to receive email notifications for all of the pages you "admin" – which is a really great feature!
1) First you need to click "Account" in the upper right in corner of Facebook (you must be logged in)
2) Now you'll see a drop down menu > go ahead and click "Account Settings"
3) Find the tab called "Notifications" and click that
4) The fourth section down is called "Pages" > you need to check the box called "Replies to your discussion board post" – this will allow you to receive email notifications for responses from people reacting to your comments
5) Next find the link at the bottom of the "Pages" section that says "Change email settings for individual Pages"
6) Finally, go through the list of Facebook Pages and check the box next to the Page you want to receive email notifications for. You can check them all, or hand pick the ones you want to actually show up in your inbox > now just click "Save" and you're done.
Let me know if you have any questions in the comments below, or call 706-363-0335 (Robert).