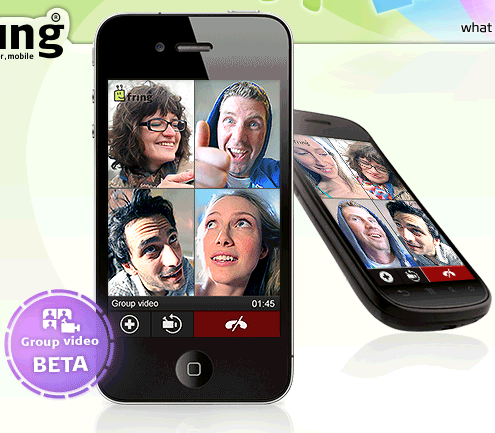 Fring announced today the limited beta test version of group video calling via Fring.
Fring is a free mobile app that let's users make completely free voice calls, video calls, and chats over their mobile device anywhere there's an internet connection.
The group video calling feature will allow Fring users to initiate free video calls on their mobile devices, presumably over Wi-Fi or 3G, with up to four participants.
According to the blog post via Fring, this is super-exciting as it's the 1st time the world will get to enjoy free Group Video calls. This fring-feature lets 4 friends video call each other simultaneously, making it a mobile video calling party of sorts."
If you'd like to be included for the beta testing of the group video calling, then fill out the form here.
via Mashable