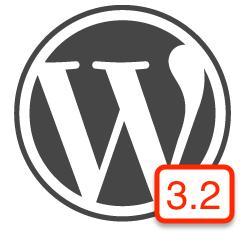 Whenever I'm asked about SEO and how to get higher rankings in Google, one of the first things I tell people is that they need to rebuild their sites in WordPress.
And with the latest version of WordPress – WordPress 3.2 – this is more true now than it's ever been.
WordPress 3.2 – the latest release also known as "Gershwin" – hit the scene on Monday and already, according to WordPress, there's been over 330,000 downloads in the first 24 hours.
Why such a frenzy of downloading and demand for the latest WordPress release?
Because according to WordPress, the goal of WordPress 3.2 was to make WordPress "lighter and faster".
Here's how they did it:  "This release included a multitude of under the hood improvements to remove unneeded code, rewrite queries for speed, and in general make WordPress much lighter on its feet."
Speed Affects Google Ranking & Improves User Experience
For well over a year now, Google has been factoring in the speed of a website into the ranking algorithm.
Want better ranking in Google?  Find a way to make your website faster.
Meaning, when a user clicks on one of your pages in Google, how fast does your site actually load?
You can actually get a sense of your website's speed, from Google's perspective, by adding your site to Google Webmaster and then viewing "Labs > Site Performance".
Here you can see, on a much larger scale, how the loading speed of your site compares to other sites and also get a quick insight into how Google ranks your overall site loading speed.
And with the latest WordPress 3.2 release (a.k.a. "Gershwin"), you have the lightest, fastest WordPress platform right at your fingertips.
Now it's just a matter of you getting out there and producing great content.