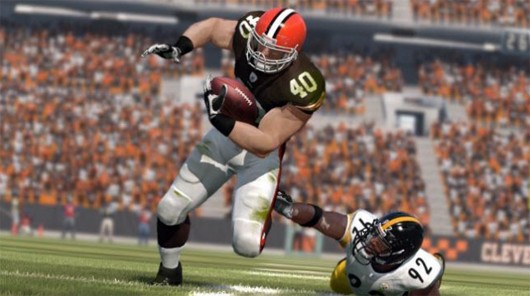 Check this out – remember the NFC Championship last year pitting the Chicago Bears again the Green Bay Packers playing in Soldiers Field?  I know, I know… we all know how it turned out.  But just in case you were a Bear's fan and you still harbor some bitterness from the outcome, you may be getting your chance at some redemption on August 9th.
EA Sports announced today that Madden NFL 12 will be coming August 9th with a demo arriving on Xbox Live and PSN.  The Madden NFL 12 demo will give you a 20-minute, four-quarter recreation of the Packers vs the Bears.
Here's the news release, although brief as it is, from EA Sports:
Get ready for your first taste of Madden NFL 12! The demo is slated to arrive August 9th on Xbox 360 and PlayStation 3, and will feature a rematch of last season's NFC Championship game between the Green Bay Packers and the Chicago Bears in Soldier Field with five minute quarters. 
Madden NFL 12 will be available in stores on August 30.
Pre-order your copy here.