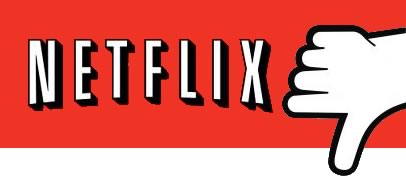 With Netflix raising their prices and losing Starz as their primary streaming movie source, millions are looking for alternatives for streaming or mail-in DVD rentals.  There really aren't too many options if you're looking for a new streaming movie provider in place of Netflix, however you may want to read over your options before you decide to kick Netflix to the curb.
Hulu Plus Compared to Netflix

Hulu Plus is a great alternative to Netflix.  In fact, I wouldn't doubt if  a lot of Netflix user's have already canceled both streaming and mail subscriptions completely.  Hulu is most known for offering a ton of TV shows but they recently added hundreds of movies.  As they grow their selection will get better so this may be a great choice if you're looking for an emerging alternative to Netflix.  They also set up Hulu to stream similar to Netflix so you can stream their content (even HD quality) on your PlayStation 3, Roku, or Xbox 360 effortlessly so everything shows up on your TV.

Why not just use HULU Streaming Service for Free?

Hulu offers free streaming TV shows and a few movies here and there, but is it worth it?  From my recent experience watching a TV show on Hulu Free streaming was frustrating.  Constant commercials were as annoying as a mosquito buzzing around my ear.  Before you start watching a TV show there's a commercial, then there are a few scattered throughout the show.  On some occasions Hulu asks if you want to take a short survey in place of watching commercials throughout.  I took the survey and the commercials stopped.  I can't imaging they're publishers are receiving good survey results, because to be honest, I chose random answers just to get back to the TV show.  To me Hulu Free Streaming was so aggravating it's not even worth it.
PROS: Large TV show database; entire Criterion Collection catalog; HD-streaming; compatibility with several gaming systems, smartphones, and other devices.
CONS: There are many commercials you have to sit through and the movie selection doesn't compare with Netflix, even without Starz.
Apple TV and iTunes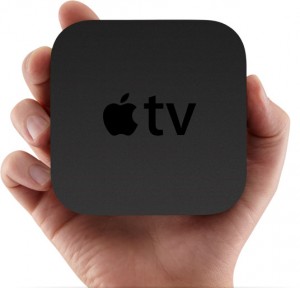 Are you ready to jump on-board with the other Apple TV fans?  Apple TV box's can be purchased for $99, which allows you to rent content from the iTune's store including TV shows and movies.  There's a great selection of HD movies and TV show episodes, however unlimited access is not possibly with their pay-as-you-go service fees.   You'll miss the features that made Netflix popular, where you didn't have to pay per rental.   HD movie rentals with Apple TV are $3.99.   Looking for TV shows?  Sorry, Apple recently discontinued TV Shows disappointing many customers.   This may be another reason for you to take a look at HULU if you're looking for TV episodes.  You also miss another big feature you get with Netflix and Hulu – the play/pause feature.  Another downside is that you it was really meant for a TV.  You can still watch your Apple TV movies from your iTunes library on your mobile devices and laptops though, so that's a plus!
PROS: Enormous selection available for stream; compatibility across many devices; dependable HD streaming.
CONS: No all-you-can-stream option; no physical DVDs; need a fairly new television.
Blockbuster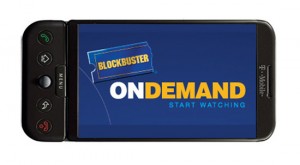 It may sound strange to include Blockbuster in this list but we shouldn't jump so quick to exclude them from the online streaming and alternative to Netflix list.  You may not have heard about it but Blockbuster was recently acquired by Dish Network:
According from Reuters:
(Reuters) – Dish Network Corp won Blockbuster Inc in a bankruptcy auction for $320 million, further broadening its business beyond satellite TV and setting up a possible showdown with Netflix.
Dish Network and Blockbuster still need to work on the transition from brick-and-mortar to streaming before they can even be considered a considerable option for streaming content.  However, even their Blockbuster by Mail isn't that bad of a deal.  One DVD or Blu-Ray plans start at $11.99 per month.  It's $5 more than the Netflix plan but you can actually go to the store and rent movies there if you happen to want to see a movie quickly rather than wait for the DVD mailing.  They Blockbuster by mail also comes with video games at no extra charge and they also stream most new releases On-Demand, so you can stream releases starting at $2.99.
Of course since Blockbuster was mainly a store-only movie service, their streaming lacks in selection.  The streaming selection is so poor that you probably shouldn't get the Blockbuster service, at least not now, if that's your intended use for it.  On the other hand, if you like the mail DVD rental feature you may like their service since you can just walk into their store at your convenience.
PROS: Huge selection of physical DVDs and Blu-Rays; comes with video games; brick-and-mortar rentals and returns included (while brick-and-mortar stores still exist).
CONS: Still more expensive than Netflix; awful, practically non-existent streaming service.
Conclusion
Unfortunately there's not a one-fit solution to replacing what Netflix offers, even if they lose Starz, which is why they probably felt comfortable raising their prices and splitting their services.  The decision is not an easy one but you'll need to decide what works best for you.  Many are fine dropping Netflix completely and plan on using Redbox for a dollar a rental.  Others are sticking with Netflix because they can't find an alternative.  To me the only real competitor to Netflix at the moment is HULU plus.  Until someone steps up to the plate and can provide a massive resource of streaming movies and TV shows, you'll have to settle for one of the players above.