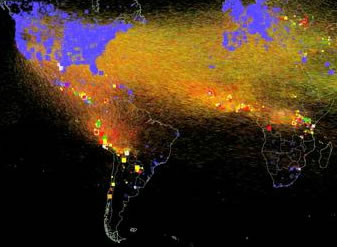 What happens when 620,000 lenders fund 615,000 entrepreneurs, students, and other microfinance borrowers around the world?
Five+ years of Kiva loan activity, in full color. Thanks to all the lenders, borrowers, partners, and team members who brightened this map – and helped to change lives in the process.
This is an amazing visualization of Kiva loan's over the past 5 years. It starts off a little slow but keep watching and you'll soon be shocked at how much activity takes place. This makes you think about the massive amount of data and money moves through the world on a daily basis!
Kiva Loan Activity Video