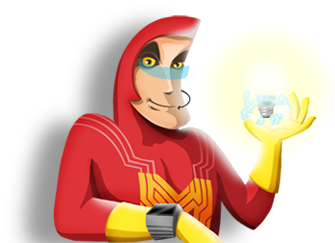 I stumbled across a really cool mobile app maker which allows you to effortlessly build mobile applications without knowing a lot of code or design techniques.  This application is great for those of us who have tons of mobile application ideas but can't seem to get over the hurdle of kick-starting them into development because we're intimidated by the coding an design aspects of creating a mobile app.  Even as an experienced coder and designer I would use something like this, specifically because it would allow me to jump into the development mode much quicker since there's no need to spend valuable time dragging out an entire development when I'm not completely sure that it will catch on.  I like to test concepts (the waters) rather than put all of my time in one project.  I've found this to be a great strategy, especially when building out websites to make money.  You'll find that some gain an edge sooner than others and some may go viral.  Check out the features of the mobile app builder called ShoutEm below.
Cool ShoutEm Mobile App Tour Video
Mobile App Development Features
Content
We support most major content feeds and are adding new partners to our platform every day. After you finish setting up your mobile app, you can continue publishing content through your existing channels and we'll take care of mobile distribution in a single user experience.
Structure your feeds into categories, promote certain categories on your home screen, and build a full featured browsing app for your users.
Users can comment, like and share your content to Facebook, Twitter and foursquare with links that lead back to your website and help build traffic.
---
Website integration
Our Drupal and WordPress plugins are on the way. If you are running on one of these platforms you can easily set up your mobile app with ShoutEm. Just install our plugin and let us autoconfigure your app.
We will automatically build and optimize a mobile app based on the features detected on your server.
---
Location, location, location
Smartphones with built-in GPS capabilities have opened a new dimension of staying connected. All apps are now local and all services should offer locally relevant content to their users. ShoutEm mobile allows you to:
create custom local categories
tag locations with custom information
promote local businesses to your users
allow user-generated venue comments, reviews, photos, game mechanics (badges)
offer maps and 3D-augmented reality views
---
Events
What is a community without events? ShoutEm's mobile platform let's you create event listings that your users are interested in and more:
users can check out who is at the event
you can organize events and invite friends
promote events for your partners (pizza Tuesday, wine tasting, etc.)
Allow user-generated event content: shouts, photos, checkins (and badges)
Share to Facebook, Twitter, etc.
---
Community
Finally, since you will be maintaining a community that uses your app on a daily basis, you want to display all the action in an easy-to-understand interface. We've been building mobile apps for years and have taken everything we've learned about mobile communities to design our best-of-breed mobile community page:
shouts, photos, checkins, comments
new event announcements
friends, messages, invitiations
ability to switch from public to friends-only mode
---
Custom modules
Our mobile platform supports custom modules in true plug and play fashion. If you like, we can provide a wide variety of custom modules: radio streaming, weather, football fixtures, polls, video streaming, etc.
This option is available with our Pro and Enterprise plans. Let us know what you'd like and we'll help you build custom modules to extend your app's feature set.