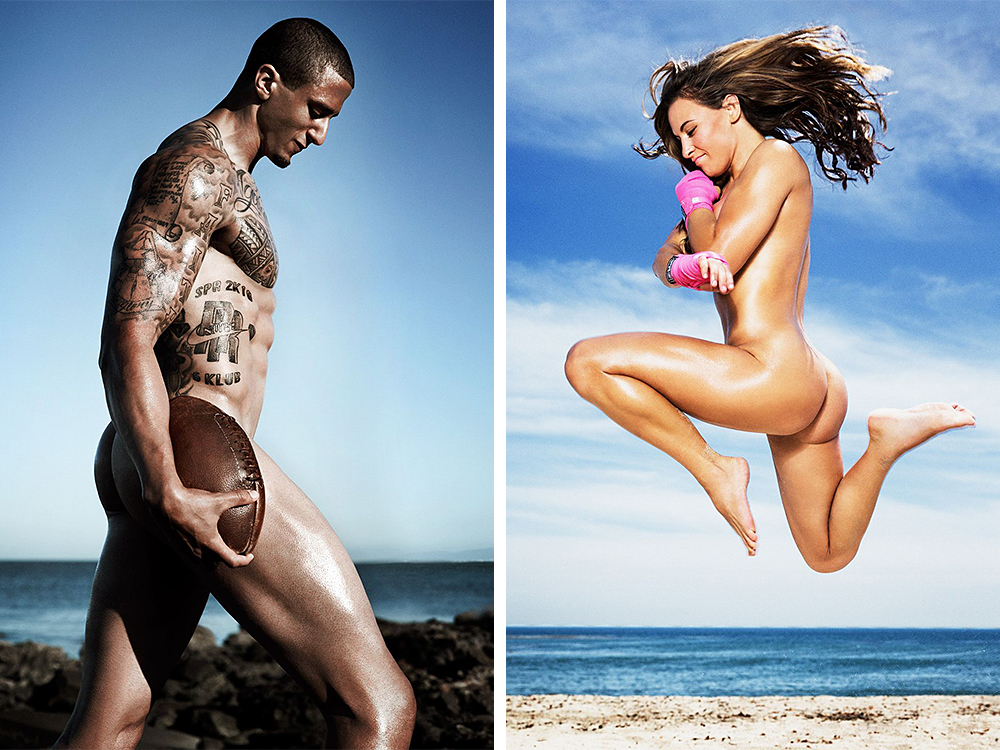 The ESPN Body Issue 2013 has been released to the public and while it is always an expectation that the bodies shown will be incredibly fit there were some surprises concerning the incredible bodies of some of the athletes featured.
One of the biggest surprises of the Body Issue was the presence of Courtney Force, the NHRA Funny Car Driver. She was always viewed as an attractive athlete, that has never been a surprise but that was mainly due to individuals only looking at her face. However, this woman is an incredibly fit athlete and many individuals were surprised at this fact. She is obviously a very focused athlete because her body is one that is all muscle. The muscles in her legs and her abdominals as displayed in her pictures indicate that she is an individual who spends an exorbitant amount of time preparing her body for the G-forces she has to deal with when racing her vehicle at its incredible speeds. Her pictures will go a long way to changing any stereotypes that might have intimated that NHRA drivers are not highly conditioned physical specimens who combine exceptional fitness with incredible courage.
Another surprise was the fitness of outfielder Giancarlo Stanton and pitcher Matt Harvey, two Major League Baseball players. The media has reported that some players in MLB over the years have reportedly engaged in the use of performance enhancing drugs to help become stronger. However, that does not account for the overall fitness of an outfielder or a pitcher and these two individuals looked very fit. They are not just lifting weights to achieve that level of fitness. They must be including a significant amount of cardio work as well. Baseball players sometimes are not given the respect they deserve as being well conditioned athletes but the pictures of these two players will definitely go a long way to eliminating those misconceptions.
The last huge surprise of the ESPN Body Issue 2013 was the physique of golfer Carly Booth, the 2012 Ladies Scottish Open winner. The muscles and fitness of this woman was very impressive. Anyone who has ever played eighteen holes of golf understands that it can be physically taxing but this woman's physique is one that looked like it was carved out of marble. The best thing about her photo was that it makes people realize that some women professional golfers are exceptionally well-conditioned athletes.
The ESPN Body Issue 2013 is great because it not only provides a glimpse of the incredible bodies of athletes but it also helps defeat the stereotypes associated with the participants of some sports that one would not generally recognize as requiring incredible fitness.