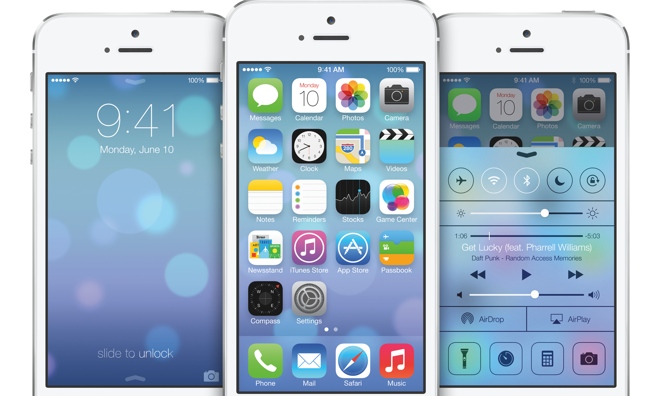 Well, the time his here.  The time to update to the new IOS 7 has come and will be released today.  On the East Coast, they say around noon.  Anyway, before updating it's very important to create a backup of your phone, especially after the errors and problems we experienced when updating to IOS 6.
How to prevent errors?  The short answer is, there isn't a way to be 100% sure there won't be any hiccups, however we would recommend doing the following so your update goes as smooth as possible:
1.  Make a backup of your current phone with iTunes (see instructions below)
2. Are all of your apps necessary?  This may be a good time to clean up some of your old apps before upgrading, especially since there is a possibility the app developer needs to update their app because of bugs.
3.  Update all of your apps ahead of time.
Again, insuring you have a backup of your phone is the most critical item to preventing any problems when upgrading.  If you have a backup you can easily revert back if you need to.  One thing to keep in mind when backing up is to also make sure you have the correct items checked off to back up in iTunes.
How to back up your iPhone before installing iOS 7
Your iPhone gets backed up to one of two places: iTunes on your computer or iCloud (in the cloud).  Either way you can create a quick backup before updating to IOS 7.
Back up to iTunes
Step one: Connect your iPhone to your computer via USB cable.
Step two: By default, this will launch iTunes and start the sync process, which includes making a backup. However, if your iPhone isn't set to auto-sync, continue on to step three.
Step three: Click the Summary button for your iPhone. Then, in the Backups section, click the Back Up Now button. This process might take 30 seconds or several minutes.
Back up to iCloud
Step one: Make sure your iPhone is connected to a Wi-Fi network.
Step two: Tap the Settings icon, then tap iCloud.
Step three: Tap Storage & Backup, then Back Up Now. Again, this might happen quickly, or it could take a while.
That's it, you should be fine to update your phone or IOS device to IOS 7.  You can update your iPhone by going to settings > general > software update (you should now see a red circle indicating there is an update on the settings icon).
That's it!  Let us know if you experience any errors or problems throughout your update process.