Almost every website has ads, even SMSEO, however that doesn't mean you have to display them in a way that is so obtrusive it pisses off your visitors.  Today after checking out MSN's trending page, I noticed an explosion of gold all over the website.  It was a little much, apparently the visitors thought so too.  Check out what users had to say about the Jim Beam Ad below.
Here's are a few comments that are hilarious:
Might smile if this damn Jim Beam ad would quit getting in the way. But didn't get to see one picture that did make smile
If Jim Beam want me to drink it , it needs to go away, cuz right now it's pissing me off.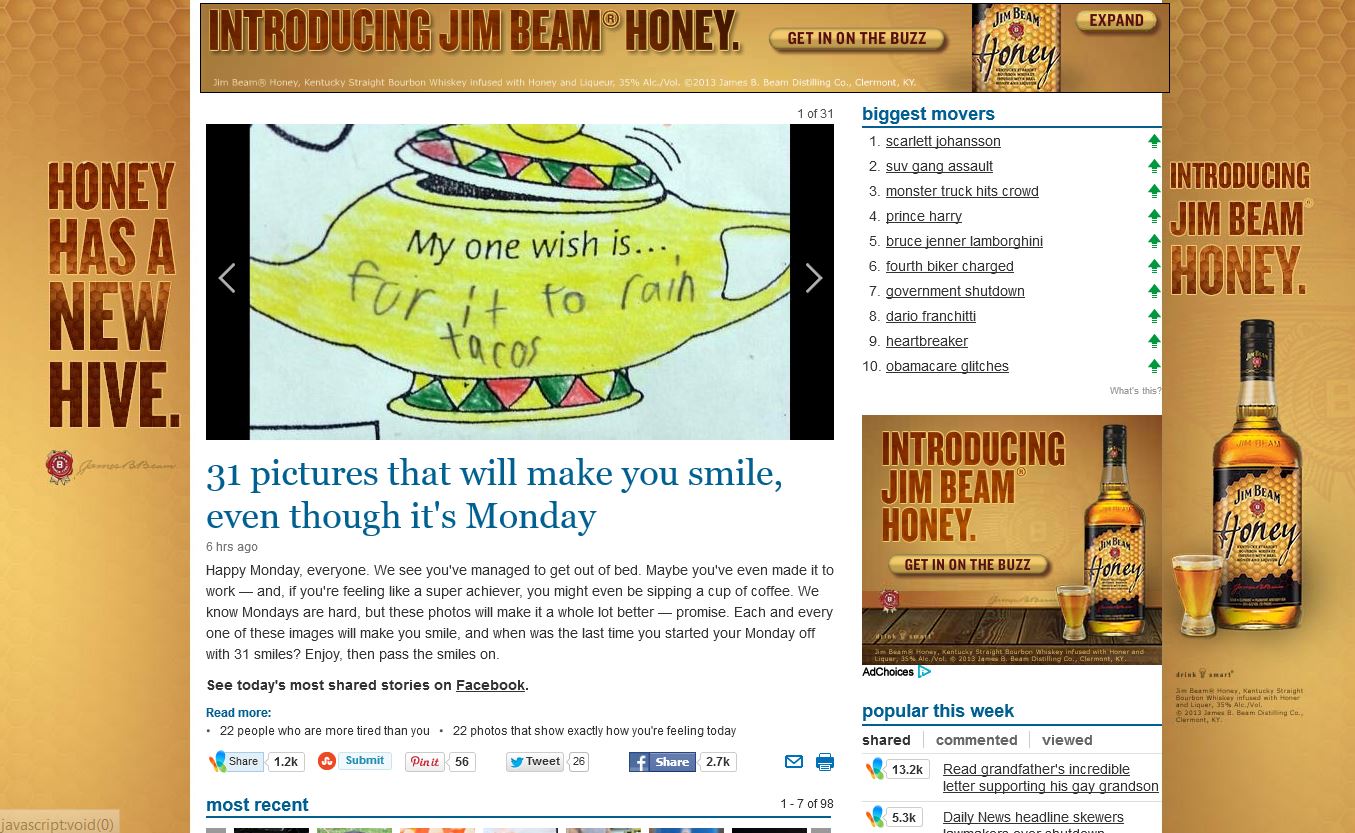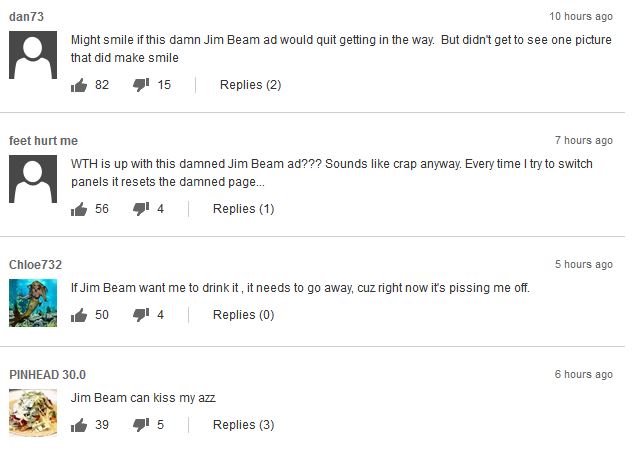 How do you know when enough is enough?  I'm sure money trumps all when someone offers to advertise on your website, but don't you think it turns people away?  I was on a website the other day that had a video ad that kept dropping down over the content.  It wouldn't let me scroll to the content until I clicked "close" in the tiny, discrete link in the upper right corner.  I hope they are getting paid a lot!