Facebook has announced a new feature called 'Scrapbook' which will let people organize photos of their babies, toddlers, pets at one place in a form of collection. The Scrapbook feature will start rolling out for Facebook iOS, Android and Desktop apps in the US very soon.
You must have seen people frantically sharing and inundating Facebook news feeds with baby photos. If the baby pooped, they will post a photo; if the baby said something silly, there will be a photo. If you are like me, who hates the constant influx of baby photos on Facebook, this feature would help you tell Facebook to hide Scrapbooks. On the other hand, this feature is the best for parents who faced problems while searching, organizing and adding all their baby life in the form of photos at once place. Scrapbook will let parents make a photo story of their child on Facebook.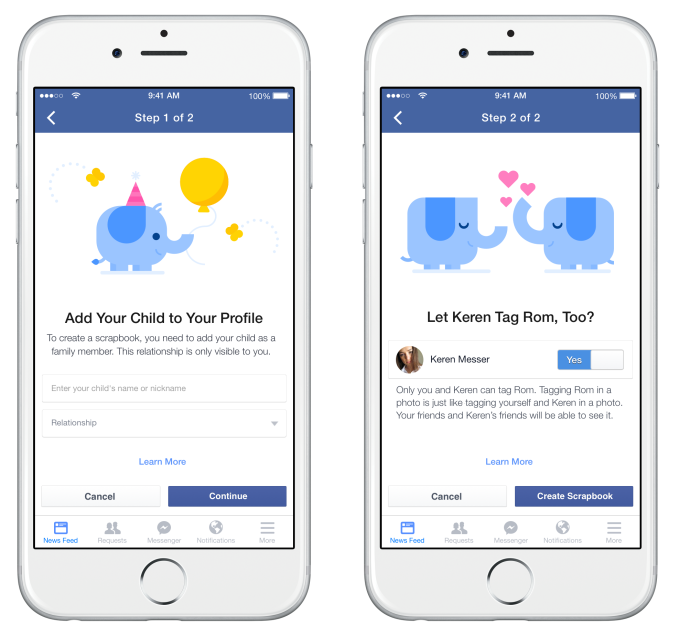 You will be able to create Scrapbook in Facebook by going in the About tab of Facebook, Family And Relationships tab and here, you will see an option to create a Scrapbook from scratch. You can share a Scrapbook with your partner/wife so that he/she will be able to tag the photos of the baby, add photos, edit settings and much more.
Facebook will also give a 'subscribe' option for those who want to stay updated with any Scrapbook. So for example if parents have made a Scrapbook for their cute little baby, the grandparents of the baby could subscribe the Scrapbook on Facebook. Any photo update will be notified to the parents on their Facebook profile.