A startling event took place on Monday in Florida, which shows how staying calm in the most difficult and challenging situations can do wonders. Cheryl Treadway, a woman from Florida was held hostage with her 3 kids by her boyfriend Ethan Nickerson. Nickerson was high on drugs. He had a large knife and held Treadway hostage for hours. He insisted accompanying Treadway on her way to pick her 3 kids from school. On their way back, Treadway somehow managed to convince her mad boyfriend to let her use a phone to order a pizza for them using the Pizza Hut app. Treadway added SOS messages in the delivery instructions. Here's how the order receipt looked like.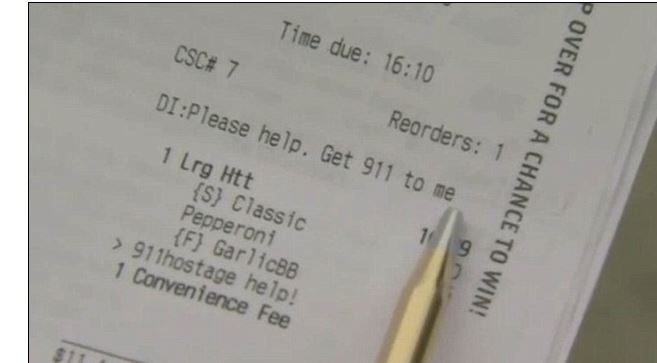 Luckily, Pizza Hut Chef,  Alonia Hawk, spotted the message "Please help. Get 911 to me" on the order receipt. He quickly checked the details of the order and found out that the order is coming from a regular customer. Hawk called 911 immediately.
According to a statement released by Florida PD, the chief negotiator, Lt. Curtis Ludden, was dispatched with a team. Initially, Nickerson didn't open the door, but Ludden managed to talk him through this. Nickerson, 26, was immediately nabbed and the hostage situation came to an end.