One thing is certain, Shakira and Jennifer Lopez performed more than well in a sensational show at Super Bowl 2020. This year's Super Bowl took place in Miami and Shakira nailed it at half time. The show had all!
First, these two divas performed with outstanding dance moves and choreography. Second, there were some really interesting performers as well. And third, the crowd was really excited and joyful during the whole event.
Most of the people even forgot why they came for, and enjoyed a true spectacle that Shakira gave them.
Shakira performance was out of this planet
When Shakira entered the stage everyone's attention was pointing towards only one spot – the stage. She then said ''Hola, Miami'' as the performance started on the Hard Rock stadium in Miami.
Namely, with her musical and dancing talents, she completely wowed everyone at the stadium. Also, some of her songs were really interesting to see and to hear. Therefore, she choose to perform ''Empire'' and many other song as well.
However, one thing stands out from rest of the performance. Simply speaking, Shakira used her ''rope dance'' to amaze everyone at the stadium. Most of people are still talking about it as she really left them without words in Miami.
You can see the famous Rope Dance her.
Jenny from the Block
One thing is certain, Shakira wasn't the only one to perform well on the Super Bowl 2020 half-time, no! Jennifer Lopez did it with style as well. She completely went crazy with her pole dance moves. Therefore, everyone was talking about it as she slowly dances to the ''Waiting For Tonight'' tunes.
As we can all see, this clearly shows that Jenny is still in the game even though there are many new and younger singers out there. And, with full certainty, we can all agree that HIPS DON'T LIE.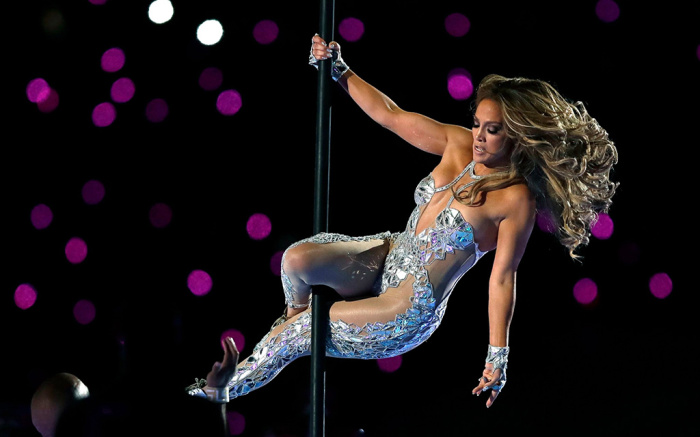 After this show, both Shakira and J Lo will definitely be even more praised by certain type of people – their fans.
Overall Thoughts
Even though the show was made to provide fun and entertainment for the people watching the Super Bowl 2020, one thing stood up. Namely, this show was showing everyone what today's world main problems are all about.
You can check that here – Kids in Cages.