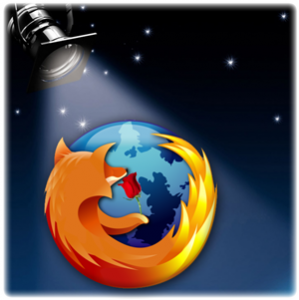 Here's my "Things You'll Hate About Firefox 3.5!"
First let me say that I don't like to use the word "hate" – such an aggressive word.
However, for my purposes here, I'm actually writing to contradict an article I found from June of this year called "Things You'll Love About Firefox 3.5."
The article was written on Robert Accettura's Blog, and it goes into great detail about how great Firefox 3.5 is going to be the web browser world!
Out of respect to Robert's great blog, and to show I'm not aggressively discussing or debating this issue, I wanted to make sure I gave as much link love as I could to Robert's blog!
However, I just wrote an article today to express my great dissatisfaction with Firefox 3.5 called "Why I Downgraded From Firefox 3.5"
So not to rehash my previous posting, here is a quick list of why you'll hate Firefox 3.5:
it consumes massive amounts of memory and your cache will quickly become clogged
because of this, your computer will bog down to a crawl making you sometimes think your Internet connection has been lost
sites with javascript will barely, and mostly not at all, perform for you
and finally, all the hype about the awesome video customization with HTML5, but there are no indications as to how, where, or what to do to take advantage of this seemingly amazing video editing
So there it is, my "Things You'll Hate About Firefox 3.5".
Let me know if you've had any good experiences with it, and / or if I'm doing something wrong that would explain my issues with Firefox 3.5.