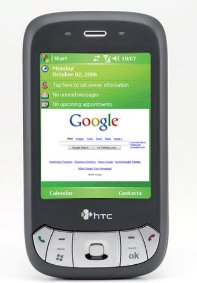 The Wall Street Journal has just released what looks like to be verified information about a Google Phone – a phone manufactured and sold directly by Google – called "Nexus One" that will be available as early as next year.
From WSJ: "Google Inc. has designed a cellphone it plans to sell directly to consumers as soon as next year, according to people familiar with the matter.
The phone is called the Nexus One and is being manufactured for Google by HTC Corp., these people said. It runs Android, the operating system for mobile phones that Google developed, they added."
We've written about the Google Phone rumors twice already today, and the Wall Street Journal release seems to finally put the rumors to rest.
There is nothing yet posted on any of the official Google blogs, but I will certainly post something when / if we see Google confirm this report.