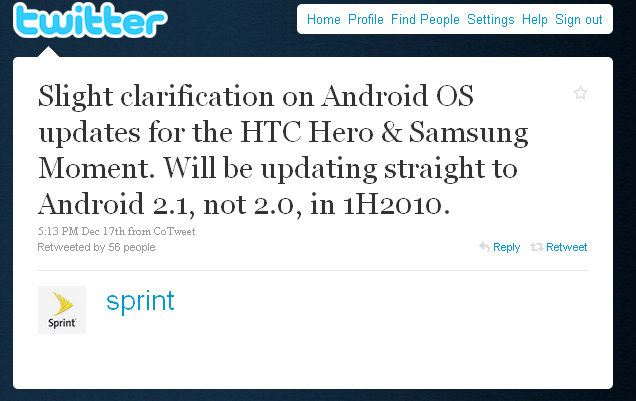 Sprint (@spring) has confirmed in a Twitter update that the HTC Hero and the Samsung Moment running on its network would be updated to Android 2.1 – completely skipping the Android 2.0 operating system.
Both of them – the Hero and the Moment – are currently running Android 1.5.  Their tweet update also indicates that the Android 2.1 update will occur in the first half of 2010.
The Android 2.0 is currently only available on Verizon's Motorola Droid and comes with major improvements including a new browser HTML5-based, an expanded camera and keyboard characteristics to make 3D games fully operable. It also provides some features supported only by devices running Android 1.6 or 2.0, such as Google Maps navigation turn-by-turn GPS.