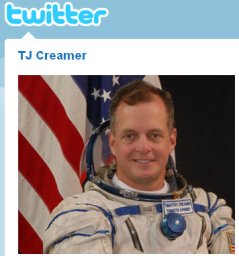 This is a day that will go down in the history of the Internet, outer space, space missions, and any other category you can think of regarding space and technology.
Because today, one of the United States astronauts sent the first ever Twitter update live from outer space! Flight Engineer T.J. Creamer broadcast the following message directly from the International Space Station.
Follow the astronaut @Astro_TJ
"Hello Twitterverse!," wrote Creamer, under the Twitter user name Astro_TJ. "We r now LIVE tweeting from the International Space Station—the 1st live tweet from Space! ," Creamer said.  Here's the actual tweet: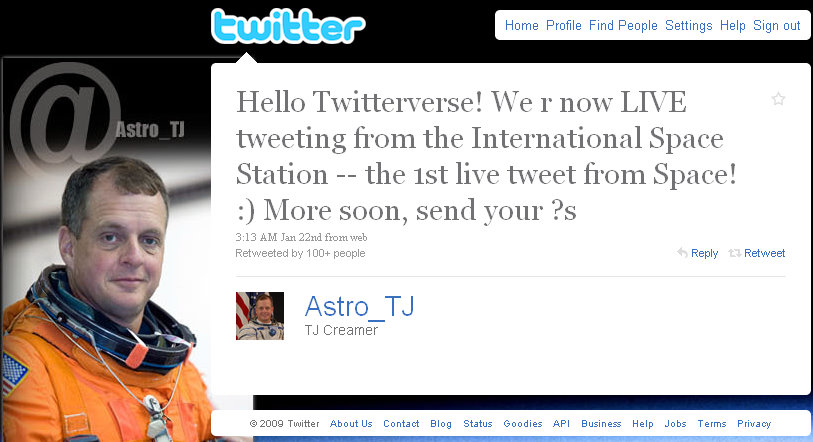 NASA has set up an impressive wireless connection that provides astronauts on International Space Station with a Crew Support LAN (whatever that means), which apparently enhances the private communication access that astronauts have while floating above the Earth.
Creamer, along with his crew mates Jeff Williams and Soichi Noguchi, is using the access to post Twitter updates about their mission..
Although there have been previous Twitter updates from outer space, up until today, the astronauts had to email their updates to ground control who then would send the message out on Twitter.
Today marks the first day, and day that will go down in history, as the first day a live Twitter update was posted from outer space!