ESPN Masters 2010 Leaderboard (The Final)
There is no doubt about it that in 2010, The Masters Golf Tournament was unlike any we've seen before.
Tiger Woods stole the spotlight on the course in Augusta National, but he certainly did not steal the spotlight when it came the green jacket.
ESPN's Final Masters Leaderboard for 2010
Phil Mickelson not only took away the title in Augusta, and the green jacket, but he also took a jackpot worth $1.35 million dollars.
Mickelson finished The Masters with a -16 score, and a total of 272 points (and yes, did I mention the $1.35 million?)
Here's a screenshot of the ESPN 2010 Leaderboard: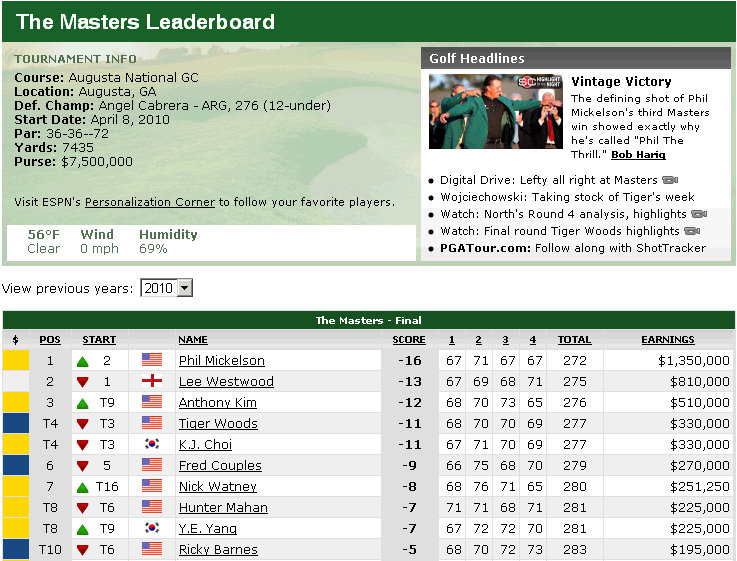 ESPN 2010 Masters Leaderboard