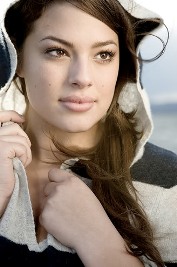 Ashley Graham, Banned Lane Bryant Plus Size Lingerie Video
So should we call this the TV networks all of a sudden becoming ethical, or is this an example of the TV networks having a bias toward the portrayal of women and what sells ads? The bias in this industry has always been toward super skinny models simply because, as the advertising industry will tell you, it's what sells.
Nobody will buy something that is advertised on plus sized women – right?
Ashley Graham, a famous plus sized model, shot a commercial for Lane Bryant's lingerie line. The commercial was banned by the ABC Network for being what they called "inappropriate". And according to sources, ABC would only run the ad if the commercial had "heavy editing" done to it.
One man's garbage is another man's treasure right? So no need to worry Lane Bryant because the FOX network will go ahead and run the ad for you.
FOX will not only run the ad for Lane Bryant, but they will go ahead and air it during the hugely popular American Idol show this coming week.
FOX doesn't seem to have any problems with "larger" women!
According to Current Movies Review, this event shows how biased ABC is towards larger people. I mean, half the models that air in the "Victoria's Secret" commercials are showing tons of skin. The only difference in a Victoria's Secret model and Ashley Graham is that if you dressed both in a yellow pant suit with a red hat then Ashley would still look like a woman and the Victoria's Secret model would just look like a well dressed number 2 pencil. Ashley Graham is one of the sexiest women around because she looks natural and not like a starving stick figure.
Here's the Ashley Graham, Banned Lane Bryant Plus Size Lingerie Video