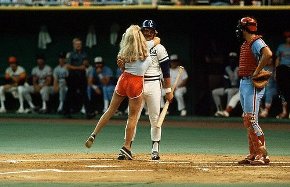 Morganna The Kissing Bandit Pictures & Photos
The incident that happened at the Phillies game where a 17 year old kid rushed onto the field to run around, and who was then tasered by security, brought up old memories of another such bandit that stormed the fields of major league baseball games.
Morganna The Kissing Bandit
Otherwise known ad Morganna Roberts, Morganna The Kissing Bandit built her claim to fame on storming the baseball field during major league baseball games and kissing unsuspecting players. This happened in baseball and in other sports as well, and occurred mostly throughout the 70's and 80's.
Later, during the 1980's, Morganna The Kissing Bandit was called "Morganna the Wild One" when appearing as a dancer at various venues.
According to Wikipedia, Her claim to fame is her kissing chutzpah and her large breasts. Her measurements were often reported to be 60-23-39.  Other uncredited reports assess her measurements at 44-23-37.
She distinguished herself from the dumb blonde stereotype with her wit as displayed during her appearances on Johnny Carson and David Letterman's late-night talk shows. She frequently quipped that fellow busty sex symbol Dolly Parton was "flat-chested" compared to her.
Morganna The Kissing Bandit Pictures & Photos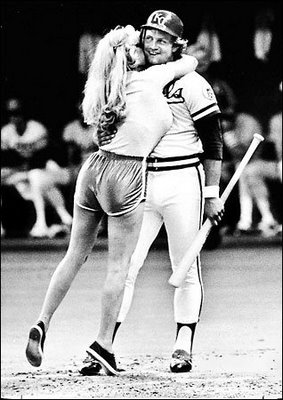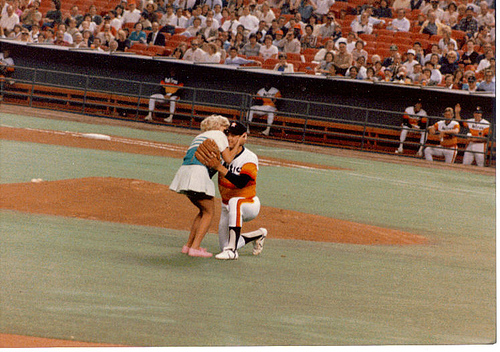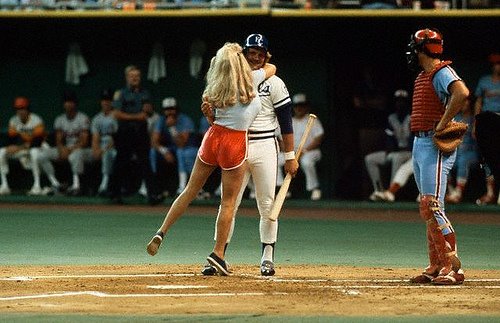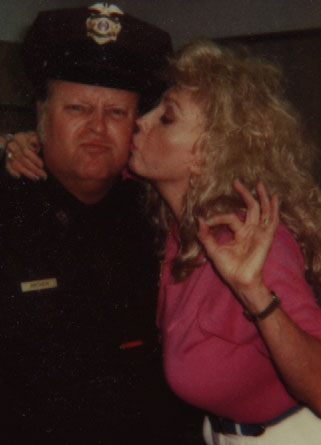 What do you think?
So for those of you who were watching baseball games during the 70's and 80's, do you remember Morganna The Kissing Bandit storming the baseball fields?
If so, what do you remember most about those days – and could you imagine her getting tasered by security like the 17 year old kid was at the Phillies game?