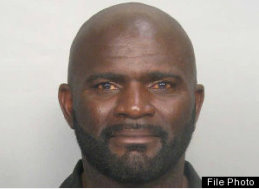 Lawrence Taylor Arrested After Rape Allegation
Lawrence Taylor, famous for breaking plays and breaking legs  on the football field, is back in the news again.  This time it's not because of the game of football, and it's more serious than leaving the scene of an accident as he did last November.  This time, the famous ex-linebacker of the New York Giants was arrested for allegedly committing the rape of a 15 year-old girl in a Montebello, New York hotel.  Police said that he would be charged with third-degree rape because the victim is a minor.
A news conference has been scheduled for this afternoon to detail the charges.
According to police, the teenager was a run-a-way from the Bronx and she was taken to the hotel by a pimp.  After the incident she was taken to a local hospital for treatment.
Taylor, a veteran of 13 years with the New York Giants was inducted into the Pro Football Hall of Fame in 1999.  He is considered to be one of the best defensive players of all time.
His career has been marred by several suspensions by the NFL because of problems with drugs and alcohol.  He has also been arrested for drug possession.  Since leaving the game of football as a player he re-emerged in the public eye by working as a TV sports announcer on NFL broadcasts.
Last November, Mr. Taylor was charged in Dade County, Florida for leaving the scene of an accident.  The case is still pending.  He was released on a $500 dollar bond.
So far there is no comment from the New York Giants or the NFL which has been busy dealing with the Ben Roethlisberger alleged rape case in Georgia.  Roethlisberger was never charged, but he is having to deal with suspension for several games as the Pittsburgh Steelers' quarterback.  The league said that Roethlisberger's conduct was not becoming of the NFL league values and standards.