Perfect Games in MLB History (List of all 19)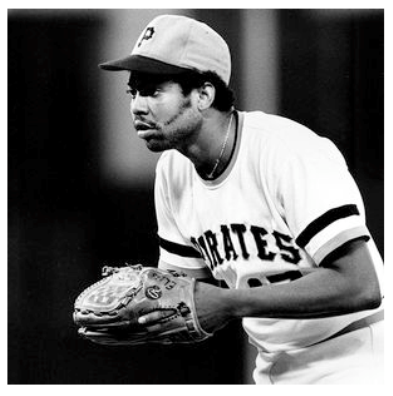 Sunday was a great day for Dallas Braden, pitcher of the Oakland Athletics who pitched a perfect game today against the tough Tampa Rays. This perfect game, sometimes referred to as a 'no hitter' because none of the batters actually made it on base, has only been accomplished 18 times prior to today.
Dallas Braden just added himself to Major League Baseball history by becoming the 19 pitcher to ever accomplish such a feat.
But what about the complete list of all 19 MLB pitchers who have pitched no hitters – or perfect games?
Below is the list of all 19 pitchers that have pitched perfect games (no hitters) in the Major League Baseball:
Listed below are the 19 pitchers who have thrown a perfect game (17 since the modern era began in 1901).
Dallas Braden
Oakland A's vs. Tampa Bay Rays, 4-0
May 9, 2010
Mark Buehrle
Chicago White Sox vs. Tampa Bay Rays, 5-0
July 23, 2009
Randy Johnson
Arizona Diamondbacks at Atlanta Braves, 2-0
May 18, 2004
David Cone
New York Yankees vs. Montreal Expos, 6-0
July 18, 1999
David Wells
New York Yankees vs. Minnesota Twins, 4-0
May 17, 1998
Kenny Rogers
Texas Rangers vs. California Angels, 4-0
July 28, 1994
Dennis Martinez
Montreal Expos at Los Angeles Dodgers, 2-0
July 28, 1991
Tom Browning
Cincinnati Reds vs. Los Angeles Dodgers, 1-0
Sept. 16, 1988
Mike Witt
California Angels at Texas Rangers, 1-0
Sept. 30, 1984
Len Barker
Cleveland Indians vs. Toronto Blue Jays, 3-0
May 15, 1981
Catfish Hunter
Oakland A's vs. Minnesota Twins, 4-0
May 8, 1968
Sandy Koufax
Los Angeles Dodgers vs. Chicago Cubs, 1-0
Sept. 9, 1965
Jim Bunning
Philadelphia Phillies at New York Mets, 6-0
June 21, 1964
Don Larsen
New York Yankees vs. Brooklyn Dodgers, 2-0
Oct. 8, 1956
(World Series)
Charles Robertson
Chicago at Detroit (AL), 2-0
April 30, 1922
Addie Joss
Cleveland vs. Chicago (AL), 1-0
Oct. 2, 1908
Cy Young
Boston vs. Philadelphia (AL), 3-0
May 5, 1904
Prior to Modern Era
Lee Richmond
Worcester vs. Cleveland (NL), 1-0
June 12, 1880
John Montgomery Ward
Providence vs. Buffalo (NL), 5-0
June 17, 1880