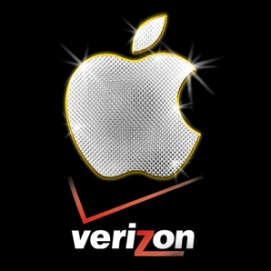 Verizon iPhone 4G Release Date, Post 2010
One thing is for sure regarding the iPhone, Verizon, and an iPhone 4G release date – none of the above will include Verizon in any announcements this year (2010). Because Apple extended their iPhone exclusive contract with AT&T by 6 months, and considering the fact that the exclusive clause was set to expire this summer, the obvious conclusion here is that any Verizon iPhone announcement – be it an iPhone 4G or otherwise – will not be happening in 2010.
iPhone 4G Announcement
Now, just because Apple extended their exclusive clause with AT&T for six more months does not mean that we won't be hearing an iPhone 4G release date from Apple. It is starting to become mainstream and highly expected that Apple might announce the iPhone 4G on June 7th in San Francisco at the WWDC2010. Apple (or Steve Jobs) has used this platform before to make big announcements – in fact, it was this very platform upon which came the original iPhone announcement (I believe, tell me if I'm wrong).
So just because Apple is remaining with AT&T for 6 more months, I don't believe this has anything to do with Apple pushing forward with an iPhone 4G. In fact, with the upcoming release of the HTC EVO 4G – pre order the HTC EVO 4G at the end of May – Apple needs to really start looking at expediting the iPhone 4G to the market place.
I've already speculated that Apple may already be falling behind in the 4G market place.
So maybe Apple will announce the iPhone 4G on June 7th at the WWDC, and AT&T will have the exclusive rights to it until sometime in 2011. But then after that 6 month period has ended, I think that Apple needs to end the exclusive clause and start opening their iPhone 4G, 3G, 3GS, and all of the above up to all other carriers in the United States. In fact, I believe it will be necessary in order for Apple to maintain their long term growth charts with the iPhone.