NASDAQ:YHOO – Yahoo Acquires Associated Content, Stock Falls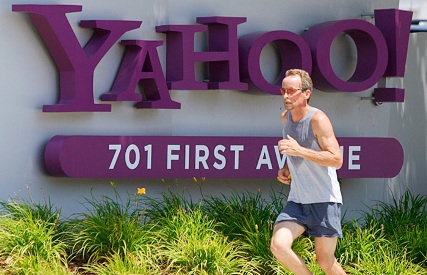 News is breaking that Yahoo (NASDAQ:YHOO) has acquired the user generated content site Associated Content.
Yahoo is saying that this acquisition will benefit them by expanding their source of high quality, original news and content.
First let me say that Wall Street was not impressed with the acquisition.
Yahoo shares closed down -0.24 (-1.48%), closing at 16.03:

Next, please let me respectively disagree with Yahoo's perspective of Associated Content being a high quality content provider.
Isn't it Associated Content that pollutes the top search results with garbage content that is written solely for the purpose of search engine exposure in Google? Tactics such as keyword stuffed articles and titles run rampant at Associated Content.
My impression of Yahoo has always been one of high quality and authoritative content. I'm really quite perplexed by this acquisition.
Perhaps Yahoo plans on a serious overhaul of the Associated Content structure by adding their own editors to oversee the content production and quality. This almost has to be the case because I can't imagine Yahoo tolerating a lot of Associated Content in it's original form.
According to The Wall Street Journal:
Yahoo didn't disclose terms of the deal, expected to close in the third quarter, but a report in Advertising Age said the company paid slightly more than $100 million for Associated Content. A Yahoo spokeswoman did not respond to a request for comment.
Associated has about 380,000 contributors who write their own articles, reviews, guides, interviews or opinion pieces and are paid by how often their work is viewed. The acquisition adds more original content to Yahoo, something the company has been aiming to do.
"Combining our world-class editorial team with Associated Content's makes this a game-changer," Bartz said in a press release. "Together we'll create more content around what we know our users care about, and open up new and creative avenues for advertisers to engage with consumers across our network."
Although Associated Content does have editors that monitor and review content, for some reason it seems to be an acceptable practice to write content specifically for search engines. Stuffing titles and article bodies with keywords seems to be a pretty low quality content strategy.
What do you think?
So what do you think about Yahoo acquiring Associated Content?
Do you have the same impression of Associated Content that I have, that Associated Content writes specifically for search engines?