BP Oil Spill Update, New Video Blames Obama For BP Oil Spill Crisis (Video)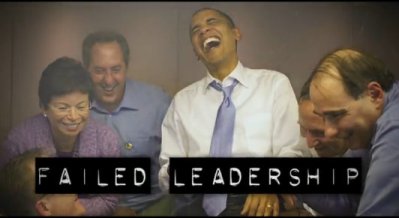 The Republican part is wasting no time whatsoever to start leveraging the massive oil spill that is ongoing in the Gulf of Mexico. A video was released today that is targeted at none other than President Barack Obama, and the video is designed to do one thing – and that is attack President Obama and put the blame of the oil spill, and the oil spill response, directly on his back.
The video shows President Barack Obama has being very detached from the Gulf oil spill crisis. The video shows various senators, and TV talk show hosts hammer Barack Obama on his entire disposition during this crisis.
The video is of an ad created by his political opponents, and begs to ask the question "is this the type of change you had in mind."
The ad really puts a negative spin on the administration, showing a variety of news clips from the last 52 days.  James Carville, a Democratic strategist even speaks out against the administration – and it's his party!
Here's the negative ad blaming Barack Obama for the BP oil spill crisis in the Gulf: