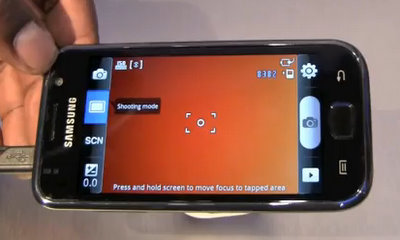 The Samsung Galaxy S 4G Android phone is doing something that has never before been seen in Korea – it's selling over 100,000 units per week. Samsung has reported 300,000 units sold in the only the past 3 weeks since it's release.
Beyond that, Samsung is looking to sell over 10 million Galaxy S devices on a global basis. How does Samsung expect to achieve this massive sales number? Simple, by offering the Galaxy device in 110 countries.
Now that's a lot of Samsung Galaxy devices going out the door throughout the world. According to Fortune, Android devices as a whole have only penetrated 48 countries.
The Galaxy S will be sold by 5 US carriers: Verizon will have it as the Fascinate, T-Mobile as Vibrant, AT&T as the Captivate, U.S. Cellular as the Galaxy S and Sprint as Epic 4G all coming in the next month.
With with the Epic 4G being added to Sprint, they will be well on the way to dominating the 4G data device market here in the US.
Here's a video review of the Samsung Galaxy S: