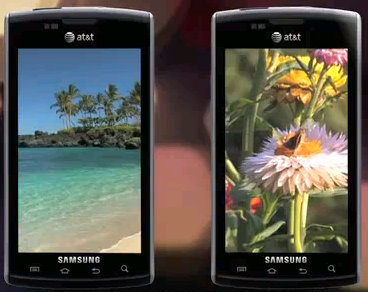 AT&T isn't wasting anytime to jump on the Android smart phone band wagon. With the iPhone being AT&T's main bread and butter the last couple of years, they are now being forced to look to building their brand from other devices since the Verizon iPhone is likely on it's way.
Android powered devices are just the ticket.
AT&T just released the Android 2.1 powered Samsung Captivate with its 4-inch Super AMOLED screen and 1GHz Hummingbird core.
You can read more, and even order, your Samsung Captivate here.
AT&T currently has two other Android powered phones in their inventory. The Nexus One and the HTC Aria.
You can purchase the Samsung Captivate for $199 with a 2 year contract from AT&T. The price without the commitment is $499.
Here's a commercial for the Samsung Captivate:
[Read]