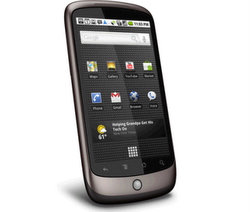 Seven months ago Google decided to launch their own mobile phone, the Nexus One. But instead of working through carriers like AT&T or Verizon, Google decided instead to take on the challenge by themselves. But this ultimately ended up on a customer service, and PR nightmare for Google.
So after seven months of the Nexus One being available at the Google store website, Google made their official announcement moments ago by changing out their website to the following: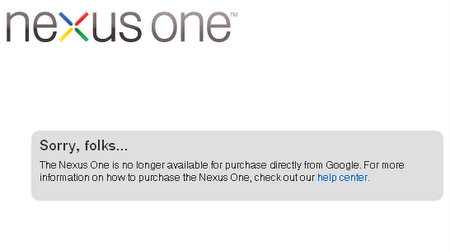 After Google failed to live up to customer's expectations in regards to customer service, phone support, and other direct carrier obligations, the search giant decided to focus on what it does best for mobile phones, and that is distribute and optimize their Google Android OS (mobile operating system).
This is a great move in my opinion since Google has:
1) Never been known for great customer service
2) Has a bunch of computer scientists and engineers, and so what they do best is create amazing software applications.
Google will do far better in the mobile market by focusing on the development of Android, and the distribution of Android to a growing mobile phone market.
And I think ultimately what we are seeing here is that Google is not afraid to try something and fail. In fact, I believe Google would define success – in some aspects of the term – as failing!